The cold and snow will soon be upon us and Strange Music has announced a handful of Tech N9ne shows (featuring Krizz Kaliko and Kutt Calhoun) to bring some heat to your winter! There are VIP packages available for most of these shows, but be sure to check strangevip.com for details. Also, don't forget to keep an eye out for more dates that may be announced soon at therealtechn9ne.com. So kick the snow off your boots and get ready to kix it with Tech N9ne this winter!
strangemusicinc.net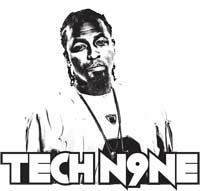 TECH N9NE's presence in the industry refuses to cease its expansion.
Known for his hardcore touring ethic and bar-setting stage performances, TECH N9NE continues to up the ante for other touring rap artists. Bringing his memorable hits to the masses, songs like "I'm A Playa", "Caribou Lou", "Riot Maker", "Like Yeah" and "Everybody Move", TECH N9NE proves he can deliver live as well as on CD. Having released the epic "Killer" in July of 2008, which debuted at Number One on the Billboard Top Independent Album charts and Number Twelve on the Billboard Top 200 Albums, TECH N9NE followed up the groundbreaking double-album with two headlining nationwide tours, providing further evidence that he is the hardest touring
artist in Hip Hop. His latest solo album, "K.O.D.", which debuted at Number One on the Billboard Top Independent Album charts. Having recently completed the Strange Days Tour, which saw Strange Music celebrating a decade of excellence, he went into the studio to complete his latest collabos album, "THE GATES MIXED PLATE", which hit stores on July 27th, 2010. Enjoying the recent successes at radio, as well as winning an MTV Woodie Award, TECH N9NE continues to establish himself as an expanding force in the music industry.
therealtechn9ne.com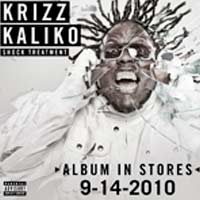 KRIZZ KALIKO, long known for sharing the stage with Tech N9ne and performing on some of Tech's biggest hits, is in the midst of an uprising. Set to release his third album under Strange Music, "Shock Treatment", a highly anticipated follow up to 2009's "Genius", KRIZZ KALIKO is gaining recognition throughout the industry for his musical innovations and diversity. With an energy and presence that demand attention, Krizz steps into the spotlight, well on his way to becoming a noticeable talent in his own right.
krizzkaliko.com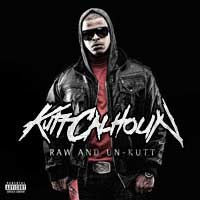 KUTT CALHOUN has been touring with Tech N9ne for years, performing alongside the independent superstar and releasing three of his own albums under Strange Music - most recently, "Raw And Un-Kutt". Kutt brings an attention-grabbing presence to the stage - with a flow that rings familiar, almost old-school at times, and dance moves that compliment his fluid, percussive rhymes, he's an MC that's not to be missed.
kutt.com