Novos Ordo Seclorum is translated to New World Age.
That can be read on the back of the dollar bill.
This seal is on the back of the Dollar Bill and Tech N9ne is referring to it on his song K.O.D. He is talking about the Old World Order and Novos Ordo Seclorum (that often mistranslated as New World Order).
The seal:
The Dollar Bill (the seal was placed by Freemasons, that is a secret society that have been influencing the world. There are several secret socities influencing the world):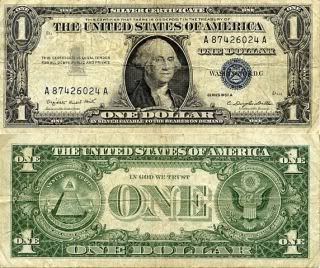 We are living in the end of days, the end of the world as we know it (which will begin a new much better one based on everything we learned in this, there is no death unless you choose it, we are as dead as we can be). Tech N9ne asked in his song Show me a God. My answer to that would be: Go look in the mirror.
God (or the One Infinite Creator that has created all life and all Gods including Humans) have give everything free will and all that it is. We are God and we are infinite (if we choose to, we still have free will).
I am not a christian, hindu, muslim, jew, rastafari and so on, yet I am all of them. We are all one and we are all one unique aspect of the One Infinite Creator, noone but you have your perspective on life. Yes, we are all created. I didn't believe this until the creator showed it to me because I started searching for answers. I learned it from studying life externally and internally.
Life is but a dream and we all know everything about eachother, there are no secrets. We are following one law that is paramount: Free Will. I can't take out information from the matrix about you cause it would break your free will (in theese times).
A problem is that we are all killing our planet (that is a god: Mother Gaia), we are killing eachother. So there will be a final date when the killing will end and all of you that still are cancerous will be moved from this reality into another reality, where you can learn the lessons of life which is love and understanding. Don't forget wisdom.
Tech N9ne also says on his album with Three 6 Mafia that demons are real at the end of the song Demons. Wow, Im so glad someone is saying that, cause its true.
A friend of mine has been possessed, And I've met with dark forces too, but today we are allied. We are all one. Its all about unconditional love. The most evil of the demons have taken over creation and enslaved alot of souls, and only unconditional love can free you. You are eternal and you are the one infinite creator.
Killah Priest says it lyrically in a good way in this song:
http://www.youtube.com/watch?v=-cPLf_9b8Io
Be loving to life, don't hate, that is lack of love.
Peace and love!
- icee